I am having a Charlotte Mason Discussion Meeting on 17 May 2016 in Franklin.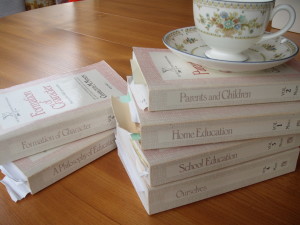 This is for you if:
You are a woman interested in knowing more about Charlotte Mason and her philosophy of education
You already know about Charlotte Mason and you want to discuss her ideas with others
You want to expand your understanding of a Charlotte Mason education
You want to apply her ideas in a modern home education environment
You want to meet other likeminded homeschooling parents
You want to share your knowledge of Charlotte Mason
The discussion meeting is planned for Tuesday 17 May 7.30 – 9.30 pm
If you are interested please come along to our house on Tuesday 17 May.  We are a few minutes' drive from the Ramarama motorway exit.  Just email to say you are coming and I will send you the address.  And if you are interested and need more information please do email with your question stephanie@homeschoolfamilylife.com
There is no cost for this.
Supper is provided.
Unfortunately we won't be able to cater for children at our meeting.
We won't be discussing the basic how-to of homeschooling at our meeting.