This year I am reading 10 twentieth-century books which have not been made into films or television programmes but are excellent books anyway.
This month's book needs to have been published between 1980 and 1989.
A Twist in the Tale by Jeffery Archer
Published in 1986.
Short stories have been around since time immemorial. We love short stories; in fact we often tell each other short stories in the form of jokes or encouraging messages or warning. We enjoy fables like the boy who cried wolf, or the goose that laid the golden eggs, or King Midas.  Jesus told short stories all the time to people who followed him and to his friends.
But books of short stories have been out of vogue for quite a while – somehow being seen as a poor relation to full length novels. You don't see many short story writers becoming famous, and you don't see collections of short stories making their way onto the best sellers lists. Unless the short stories are written by a writer who has already made his name as a best-selling novelist. Like Jeffery Archer.
Jeffery Archer is a colourful personality; he was born in the UK in 1940, his father was a bigamist, a fraudster and a conman. Archer himself has been a businessman, a politician, a convicted perjurer, a prison inmate, a member of the House of Lords (Lord Archer) and a very famous novelist. But unlike his father, he has only one wife: he has been married to Mary since 1966.
Jeffery Archer wrote his first novel, Not a Penny More, Not a Penny Less, in 1974. He had been defrauded out of £500,000 and he wrote the book to earn money to recover his losses. The story is about four people who are swindled out of their fortunes and come up with a cunning plan together to get their fortunes back. (It can't be included in a review here because it was adapted into a mini-series.)
But as well as many best-selling novels, Jeffery Archer has written dozens of short stories, and one collection is called A Twist in the Tale. Each story has got a surprise ending, so the twist is in the tail of the tale. A clever play on words.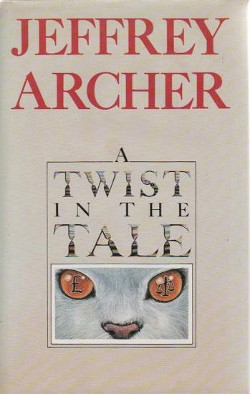 I wouldn't call Jeffrey Archer a writer of great fiction and wonderful classics.  But he is a most remarkable, fabulous storyteller. He can spin a yarn beautifully, and reading his stories keep you captivated from the first sentence to the very last word.
If you try any of Archer's short story collections you will see what I mean. He is still writing, fabricating, and publishing today. In fact a new short story collection is due to be released this month – November 2020. It's The Short, The Long and The Tall and it's illustrated by Paul Cox. And it will be available in the library.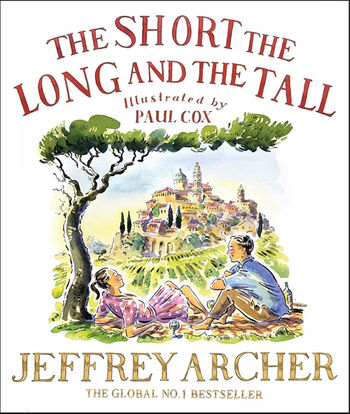 Short stories are great if you haven't a lot of time to read, or if you are having a holiday – you have the satisfaction of a completed story without ever having time to get bored or distracted.
Next month I'll write about a worthy book published between 1990 and 1999 – one that's not been made into a movie or television series.
Write to me about books and what you are reading:  Stephanie at homeschoolfamilylife dot com